Mas at the foot of the mountain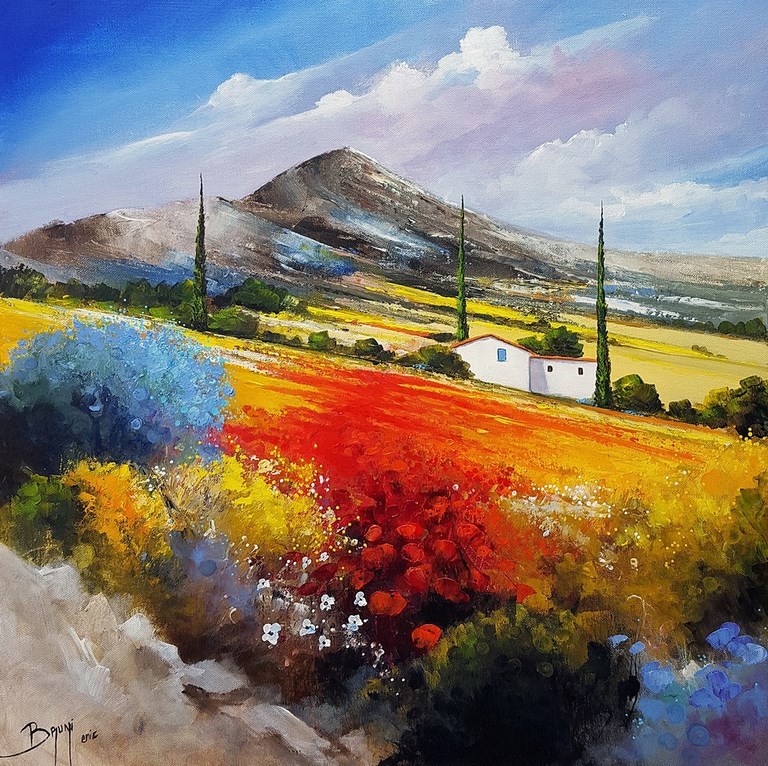 Original Work: Mas at the foot of the mountain
Artist: Bruni eric
Oil & acrylic technique on canvas
Size: 23.6 " x 23.6 "
Toile montée sur chassis, permettant un accrochage immédiat de l'oeuvre.
La toile est signée et livrée avec facture et certificat d'authenticité.
Facilités de paiement sans frais avec possibilité de règlements échelonnés par chèques, encaissables mensuellement.
Frais de transport et assurance offerts uniquement pour la France.


ORIGINAL WORK AVAILABLE
Price: 1400 €

Il y-a-t-il une différence entre un tableau photographié sur ce site et la perception que j'en aurai "en vrai"?
A painting that you like on my site will always appear more beautiful "in truth"; All those who experience it confirm this. However, the perception of its size can be a challenge: the dimensions are clearly indicated and to ensure that they are suitable, you can carry them to the place where you intend the painting or make a template made of paper or cardboard.