Cabins and olive trees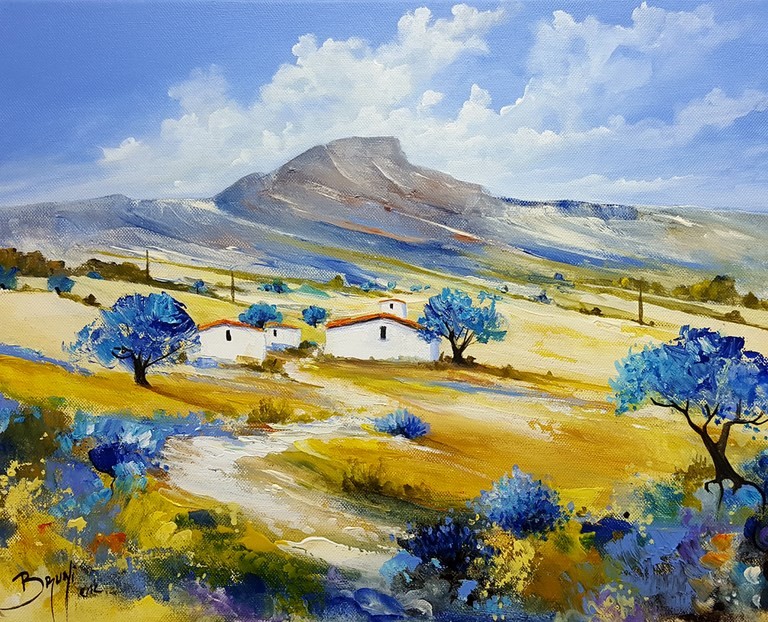 Original Work: Cabins and olive trees
Artist: Bruni eric
Technique: Painting with a knife - Acrylic on canvas
Size: 16.1 X 13 inch
Toile montée sur chassis, permettant un accrochage immédiat de l'oeuvre.
La toile est signée et livrée avec facture et certificat d'authenticité.
Facilités de paiement sans frais avec possibilité de règlements échelonnés par chèques, encaissables mensuellement.
Frais de transport et assurance offerts uniquement pour la France.
**
Reproduction en édition limitée disponible
Technique : Tirage "Giclée - Digigraphie"
Support : Toile coton mat 380gr tendue à la main sur châssis de bois traditionnel, avec clés, prête à accrocher
Dimensions : 30X30cm
Prix TTC : 75 euros
Frais de port : 10 €**
Tirage d'art sur toile en série limitée. Numéroté et signé de la main de l'auteur.
Livré avec son certificat d'authenticité.
Tirage réalisé sur commande. Délai de livraison de 15 jours.
Do you know?
You can benefit from tax deductions for the purchase of a table!
Under the terms of article 238bis AB of the General Tax Code, companies buying works of living artists benefit from advantageous tax provisions.
For works of which the purchase price is less than €5000 taxes, businesses and professions can deduct the purchase price of the result of the exercise of acquisition and 4 following years by equal fractions. This benefit is granted on the condition that the works are exposed for free "accessible to the public, customers and/or employees of the company, to the exclusion of personal offices".
Build up a collection of contemporary art, beautify your waiting rooms and halls, and save money on your taxes!