Blue Triomphator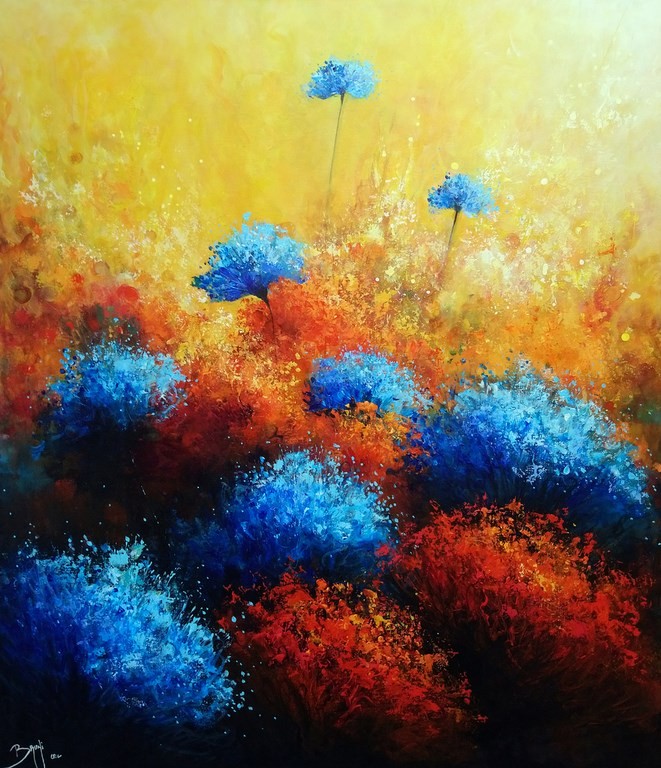 Original work: Blue Triomphator
Artist: Bruni eric
Technique: Knife painting - Acrylic on canvas
Dimensions: 73 x 60 cm - Format 20F
Size: 28.7 "X 23.6"

Canvas mounted on frame, allowing immediate hanging of the work.
The canvas is signed and delivered with invoice and certificate of authenticity.
Free payment facilities with the possibility of payment in installments by check, cashable monthly.
Transport and insurance costs offered only for France.

**


ORIGINAL WORK AVAILABLE
Barbizon Gallery
83 Grande Rue - 77630 BARBIZON
Phone: 06 83 58 84 48
Do you know?
You can benefit from tax deductions for the purchase of a table!
Under the terms of article 238bis AB of the General Tax Code, companies buying works of living artists benefit from advantageous tax provisions.
For works of which the purchase price is less than €5000 taxes, businesses and professions can deduct the purchase price of the result of the exercise of acquisition and 4 following years by equal fractions. This benefit is granted on the condition that the works are exposed for free "accessible to the public, customers and/or employees of the company, to the exclusion of personal offices".
Build up a collection of contemporary art, beautify your waiting rooms and halls, and save money on your taxes!
Il y-a-t-il une différence entre un tableau photographié sur ce site et la perception que j'en aurai "en vrai"?
A painting that you like on my site will always appear more beautiful "in truth"; All those who experience it confirm this. However, the perception of its size can be a challenge: the dimensions are clearly indicated and to ensure that they are suitable, you can carry them to the place where you intend the painting or make a template made of paper or cardboard.