Evénements littéraires
Humble nuptials at the edge of the large blue - Eric BRUNI & Rémy Boyer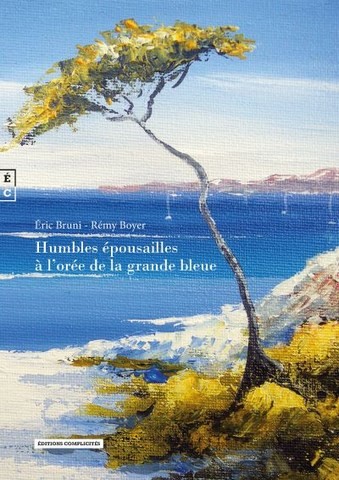 Recent publication of the last book humble nuptials at the edge of the large blue - by ERIC BRUNI (Illustration) and RÉMY BOYER (author writer).

The book is 72 pages long and is composed of 27 of the works of the artist Eric BRUNIcolor photos.  Each work is accompanied by a poem beautifully written by the poet Rémy BOYER.
Format: 15 x 21 cm

You can purchase this book today on the following Web site Of EDITIONS COMPLICITY for €12 only by visiting one of the links:

-  EDITIONS COMPLICITY
-  FNAC
-  www.decitre.fr

In this collection to the mysterious title, two inspirations together, without doubt or perhaps by coincidence. Rémi Boyer is always the child who walks hand in that of a grandfather, Walker-poet that walks with him off the coast of the scrubland of the vineyards and the sea. Step by step, he learns the fervor in the face of beauty, in the heart of freedom... and somewhere at the bottom of his heart begins to be born the certainty to be a poet someday...
He hears the echo smashing of unspoken words. So when he meets one day Eric Bruni tables, there the certainty that together, they are on the same path of initiatory exploration, at the center of a dive in the heart of depths of the same nature. Linda Bastide Laureate of the French Academy.
Le Pyjama bleu - 1er Roman de Danièle Chanéac-Delamare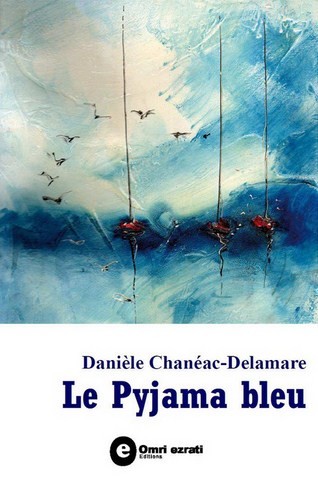 QUATRIEME DE COUVERTURE
Florence avait mal à la tête, ne comprenait pas et cherchait à se rappeler les heures qui avaient précédé sa venue dans cette pièce. Que faisait-elle ainsi dans une chambre inconnue, couchée dans un lit qui n'était pas le sien, vêtue d'un pyjama bleu tout simple avec une poche décousue ? Tout ce dont elle pouvait se souvenir c'était avant le trou !
Contrainte et forcée, Florence passera dix jours de sa vie dans un monde particulier, craint et même tabou.
Dix jours pour se reconstruire, constellés par des rencontres touchantes, des amitiés sincères, violentes. Une période inoubliable, pleine de révoltes et de soumissions, de larmes et de rires, de fous-rires, de désillusions et de réjouissances, et où la plus petite étincelle se transformera en un feu régénérateur.
Mais cette histoire n'est pas seulement un épisode dans la vie de Florence. Elle peut aussi s'inviter dans la nôtre : qu'importent l'époque, le lieu, l'âge, les conditions sociales, la croyance ou l'éducation, nous pouvons, toutes et tous, nous retrouver du jour au lendemain en pyjama bleu...
Vous pouvez vous procurer ce superbe roman pour seulement 24,40 € !!
Pour cela, rejoignez et contactez vite Danièle Chanéac-Delamare sur sa page Facebook !!